Elite Cognition, LLC
Advocacy    Fulfillment     Wellness     Recovery 
An agency specializing in therapeutic
recovery-focused mental health therapy and clinical counseling
services for individuals and families
in the Madison, Wisconsin area and Dane County community Children, Adolescents, & Teens
"All children deserve the opportunity to grow and succeed."
Mental disorders in children affect the way they learn, behave, handle emotions, socially interact and more. In some cases, they cause distress and challenges throughout the day. Trauma, early experiences, family history can play a role in these struggles, yet other times children and families do not know where the changes came from. Our clinicians have many tools and strategies to help kids learn to diffuse fear, worry, disruptive behaviors and other symptoms that interfere with relationships, home, school, and play.
(Children 5-9, Adolescence 10-13, Teens 13-18) Adults
"Your illness does not define you;
your strength and courage do."
Whether this is your first step or the hundredth on your mental health journey, our therapists and clinicians will partner with you in your path to recovery. We utilize an education, strengths-based approach, so you will create goals, learn skills, symptom management techniques and more. We look forward to creating a healing partnership with you.
(Ages 18+) Aging Adult Populations
"You are never too old to set another goal, dream a new dream or heal an old wound."
All ages of people do well in therapy, counseling, and mental health skill building practices. For some, it is learning to manage lifelong symptoms of mental health challenges. Yet others experience the "slump you can't seem to get out of," retirement woes, depression or anxiety flareups, grief, insomnia, loneliness or isolation, to name a few. Our therapists are here to help you process, learn new skills, tools, mental exercises and more.
(Ages 65+)
Our Services
Psychotherapy
Psychotherapy may also be called therapy, talk therapy, or counseling. It is a general term for treating various problems/ disorders by talking with a licensed clinician. The key to helping change behaviors or overcome problems rests in the personal collaboration between clinician and client(s).
Psychosocial Rehabilitation Services
Psychosocial Rehabilitation Services are skill building in nature and designed to help those with mental health struggles, diagnoses, or disabilities increase their functioning so that they can be successful and satisfied in their day to day environments (home, community, work, school, etc).
Diagnostic Evaluations
Diagnostic Evaluations involve front end data gathering, assessment, and often interviewing. This data supports preparation of a summary evaluation and/or plan to support a client whose mental illness, may require outside supports. This process finds strengths, weaknesses, evaluates knowledge and skills.
Advocacy, Training, Consultation
Advocacy Support for clients and families regarding diagnosis education, explanation or other with families and/or other supports and agencies. May also include support in working with school systems to understand a minor's mental health needs, creating behavioral response plans, interventions and/or support to align current IEP goals with appropriate responses/goals based on the student's mental health diagnoses.
Training/ Professional Development Currently we offer the following trainings as externally contacted services:
Managing Threatening Confrontations

(MTC). Help caregivers understand, prevent, and respond to challenging behavior. Created by Paul White, MTC identifies 5 stages of behavior and provides a matching support strategy for each stage. Adheres to WI lest restrictive measures guidelines as put out by WI DSPS.
STRONG TEAMING– Exploring and Creating Staff Core Values, Mission and Vision
Consultation Services determined with client based on need
Group Services
Our Groups typically run in 8, 10 or 12 week cycles, once weekly for between 1-2 hours, depending on the program.
In general, Elite Cognition offers the following groups, when possible:
Building Self-Esteem and Confidence in Teens
Building Self-Esteem and Confidence in Adults
Creativity Takes Courage (Art and music therapy group for children) *Adult class is in the works!
Seeking Safety for Adults (For those with a history of Trauma, PTSD and/or Addiction. Building healthy safe coping and problem-solving skills)
What Makes Us Elite
Elite Cognition, LLC is an agency near Madison, Wisconsin that specializes in working with individuals and/or families on their mental health through classes, counseling, and therapy. Our counselors and therapists work in the Dane County community in-home or office-based settings to foster mental, emotional, and social rehabilitation (skill development.)
Elite Cognition mental health providers, certified counselors, and psychotherapists are recovery-focused; meeting the consumer where they are at with their needs to facilitate safe, supportive, and productive clinical outcomes.
Clinicians at Elite Cognition specialize in an array of mental health services including trauma, attachment, abandonment, severe and/or persistent mental health illnesses, to name just a few.
The ongoing Covid-19 pandemic has changed many things in this world, in a very short time. Elite Cognition wants you to know that we are here for you. We are currently accepting new clients.
We are OPEN and seeing clients in person and via virtual telehealth platforms.  The delivery platform is decided between provider and client.  Thus, allowing for the safety of all, while maintaining the best-informed decisions regarding your care and progress towards goals.
Keeping everyone as safe as possible from contracting the Coronavirus means that things look a little different around here.  If you are being seen in person, you will be asked to follow CDC recommendation of wearing a mask and washing hands (or using hand sanitizer) when entering our office.  As much as possible, seating areas have been spaced out and apart.  Further, the staff at EC maintain high levels of sanitation of the office at all times.
We understand that this is a challenging time for many.  Please reach out…we are here for you.
Take a moment to read our Equity Statement provided by selecting this link
We are fully Telemental health Certified!
In March 2020, DCDHS (Dane County Department of Health Services) issued Guidance No. 2020-12, allowing Psychotherapy and other Mental Health services to be delivered via telehealth (videoconferencing); temporarily waiving certification and licensing requirements during the Coronavirus Pandemic.
Elite Cognition made the conscious decision to learn all we could about how to safely continue providing high quality mental health care to our clients, both in person AND via a service called telemental health. Staff studied and learned to provide superior services remotely, via HIPAA compliant secure video/phone.
We are proud to say that ALL staff at Elite Cognition completed the 13-hour training requirement to be fully Certified Clinical Telemental Health Providers (CTMH). As a client you can be assured that any telemental health services you receive from our agency meet the strictest of HIPAA and WI licensure compliance standards, ethics and patient rights. You can also be assured that we can continue to provide telemental health services into the future, after the temporary waiver is lifted allowing for continuity of care.
Mental Health Support
We specialize in an array of mental health services including trauma, attachment, abandonment, severe and/or persistent mental health illnesses, to name just a few.  There are many approaches to addressing these and related issues.
Please click below to see the ways we can provide assistance.
Meet Our Team
Elite Cognition, LLC is comprised of highly qualified skilled mental health providers, certified counselors, and psychotherapists who share a passion for providing support to individuals and families in the Madison, Wisconsin area and Dane County community.
Please view the profiles below to get to know our knowledgeable team.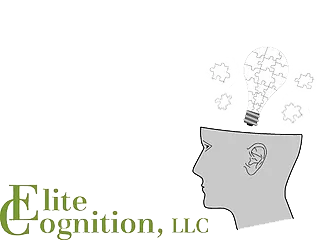 Are you or someone you love a prospective new client?  Please fill out an initial referral form, to help us know what you are looking for.
Download Referral Form
Elite Cognition Referral for Services form can be downloaded by clicking the button below.
Return Completed Form
Forms can be emailed back to us at 
or by fax to 608-440-2954
Review
We review referrals every Wednesday. Once referrals are reviewed, you will be contacted within 48 business hours.
Thank you for considering Elite Cognition, LLC.
For general inquiries and information, send us a message or give us a call.  
We will reply to your inquiry within 2 business days. 
Please let us know how we're doing! Your feedback is very important to us.