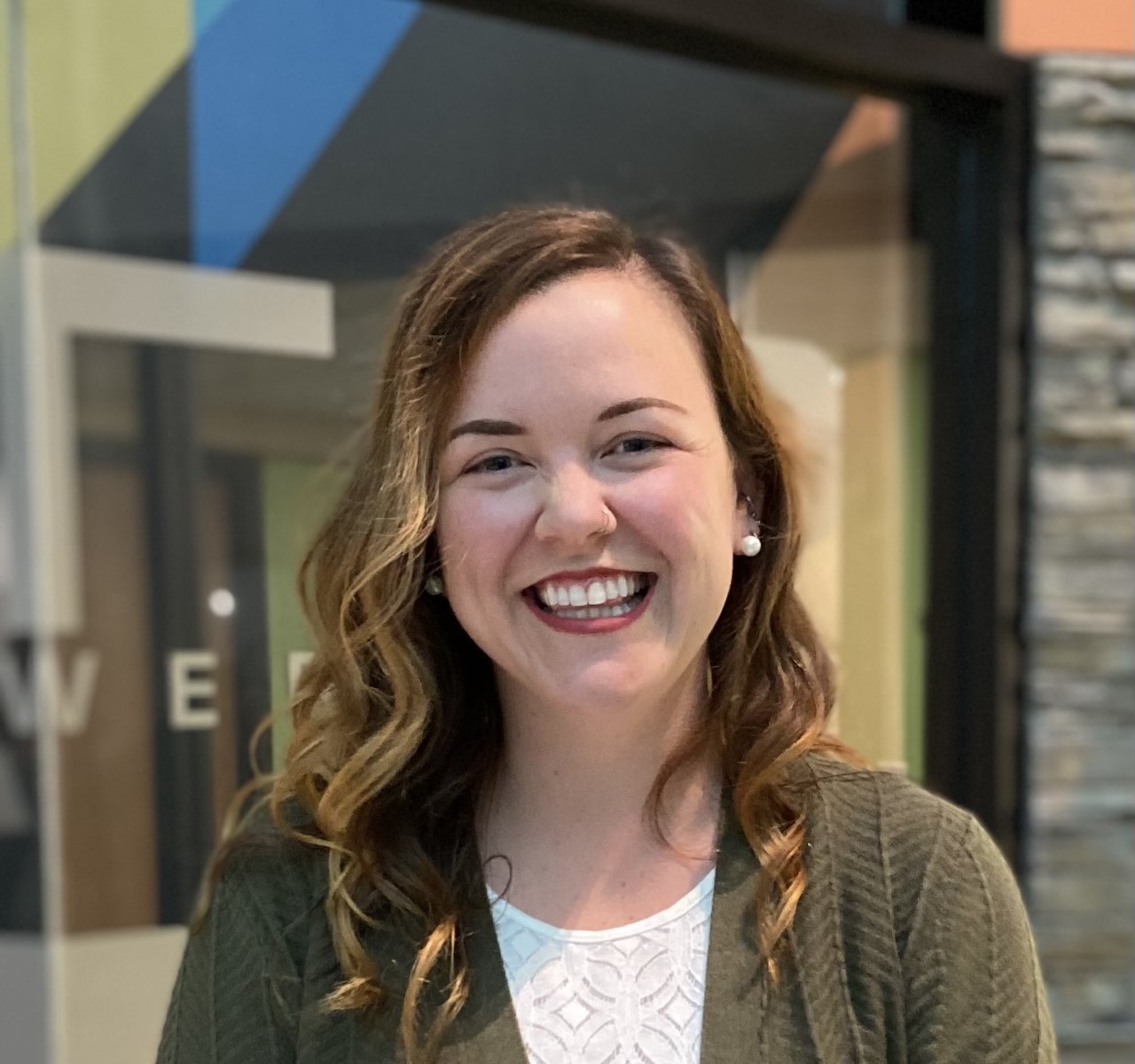 Therapeutic Focus & Treatment Modalities
Aging

Art Therapy

Anxiety

Caregiver Support

Compassion Fatigue

Depression

Dementia/ Alzheimer's

Emotion/Behavior/Mood Regulation

Experiential Therapy

Grief

Holistic/ Humanistic Approach

Intellectual Disabilities 

Life Transitions

Marginalized Communities/ Circumstances

Peer/Relationship Issues

Person-Centered

Physical Disabilities

Reality Based Therapy

Self-Esteem/ Confidence

Severe and Persistent Mental Illness

Situational Therapy

Traumatic Brain Injury (TBI)

Somatic

Therapeutic Role Play

Trauma-Informed Care
Ashley Bostwick, MS, Art Therapist, ATR-P, LPC-IT
Registered Art Therapist – Provisional
Teacher & Training FacilitatorLicensed Professional Counselor – Training
Mental Health Provider
Ashley's gentle presence will greet you the moment you meet her, as will her genuine kindness and an easy smile. Ashley understands that aging is a natural part of life. Each twist and turn we are faced with may lead to times when we are not sure what to do, how to think, or where to turn. Life transitions can be challenging. Perhaps you are now caring for a loved one who used to care for you, or you're grieving the loss of a companion, or previous cognitive/physical abilities. Whatever anxiety, depression, or conflict you may be experiencing, the good news is you do not have to do it alone. 
Ashley is passionate about caring for individuals of all ages, especially older adults, and their caregivers. She believes in a person-centered holistic approach; focusing on the strengths of the individual and meeting them wherever they are at on their journey to mental wellness. You are the expert of your own life and deserve to feel supported and guided in your therapeutic goals. As an art therapist and licensed professional counselor in training, Ashley will collaborate with you to create a treatment plan that is right for you. 
Art therapy is unique because when words fail us, the act of creative expression can speak volumes. Through process-oriented expression, we are not limited to a specific spoken language but instead offer deeper communication and exploration of our true selves. Ashley has experience working in long-term care facilities, with hospice patients, and in private residences. She is a certified Positive Approach to care dementia specialist (since 2016). 
Interested in working with Ashley? Call or email today to schedule a free 10-minute consultation.
Education 
BS in Art from Saginaw Valley State University – Saginaw, MI

MS Art Therapy and Clinical Counseling from Mount Mary University – Milwaukee, WI
Outside of Work
Ashley enjoys spending time with her daughter, running, gardening, and creating art.
Certifications and Memberships
Art Therapy

Positive Approach to Care Certified Dementia Engagement Leader 

American Art Therapy Association

Wisconsin Art Therapy Association
Services
All Ages; special interest in aging population and caregivers

Individual Skill Development and Enhancement 

Psychoeducation (client and family)

Psychotherapy

Art Therapy Individual

Art Therapy Groups to include grief, art exploration, bereavement workshops, intergenerational art therapy, caregiver support, recovery skills, and more. 

See Groups to see current offerings
Contact Us
For general inquiries and information, send us a message.  We will reply to your inquiry within 48 business hours. 
5900 Monona Drive, Suite #102, Monona, Wisconsin 53716