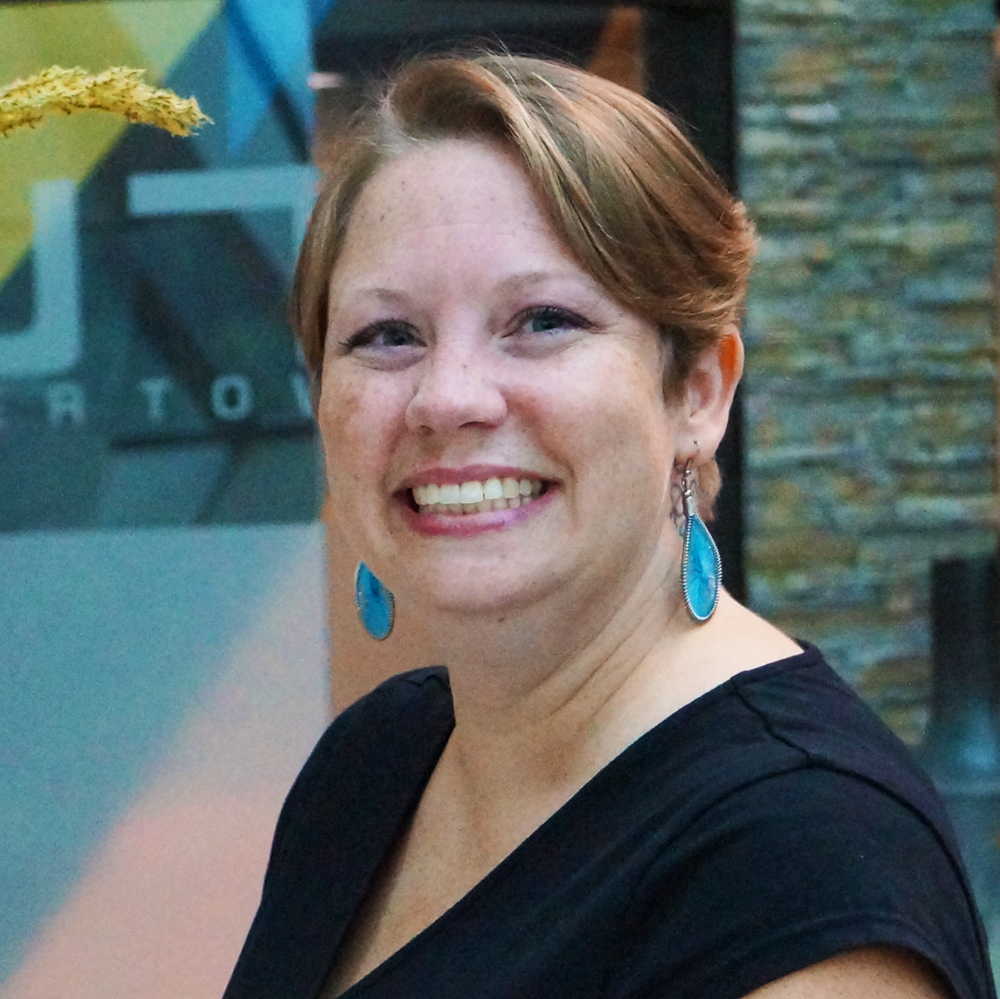 Therapeutic Focus & Treatment Modalities
Anxiety
Attention-Deficit Hyperactivity Disorder (ADHD)
Behavioral Issues & Conduct Disorders
Depression
Function of Behavior
Motivational Interviewing (MI)
Neurodiverse Individuals (ASD)
ASD with PDA profile
Parenting Skills/Support
Psychoeducation
Regulation Strategies (Behavioral, self, social, emotional)
School Support/Advocacy for Children with Mental Health Concerns
Self-Care for Helping Professionals
Self Esteem and Confidence
SMART Goal Setting
Social Skill Development
Strengths Building
Trauma-Informed Care (TIC)
Training and Workshops (whole staff/organizations to small teams to 1:1)
Bryenne Alesch
, M.ED
Director of Operations
Teacher & Training Facilitator
Mental Health Provider
It's never too late to make a career/life change, to grow and evolve, to adjust your life goals. After almost 17 years in the public-school classroom, I did just that. I moved from classroom teacher, to working within the mental health community. In my role at Elite I wear many hats, feeding my ADHD/Neuro need to be doing more than one thing at a time. "Oh look, sparklies!" 😉
As director of operations, I help our agency run behind the scenes. I love a good challenge, finding & connecting others to local resources, data crunching, and facilitating the best fit for client-provider placements possible. I am passionate about supporting others and, in turn, being supported. I truly believe in and live the phrase, "it takes a village." There is value and significance in each of us. I bring sensitivity, innovation, problem-solving, positivity, and a strength-based approach to my practice; both on the office side of things and the client facing side.  
As a provider, I have a unique passion for working with those (and their families) that identify with the PDA (Pathological Demand Avoidance) profile of autism, folks who are neurodiverse, experience behavioral challenges, and/or are exploring identity. I primarily work with ages 5-12, families and schools. I believe in my soul that every child wants to learn, do well and succeed, some just don't yet have the tools to do so on their own. I am driven to support systemic change in the lens through which we look at challenging behavior. What is the behavior trying to tell us? What skills are missing or lagging? WHY can't expectations be completed? Utilizing this lens, I can help others understand diagnoses, manage symptoms, create and implement supports, coping mechanisms, and more.  
My unique experience as a teacher (with educational administration licensure), allows for a deep understanding of public school system practices. I provide:
Mental health informed advocacy services (IEP/504 support/rights/goal setting, traversing school barriers -social, behavioral, and academic, manifest determination meetings…)  

Diagnostic behavioral assessments and evaluations (Assessment of Lagging Skills & Unsolved Problems (ALSUP), Collaborative Problem Solving, Behavioral Support Plans (BSP), Law Enforcement Protocols (LEP), Safety Planning…)

Psychoeducation and trainings to school staff, families, and/or caregivers (Explanation of mental health effects on the brain and development, Understanding PDA, PANDA approach to PDA, trauma informed behavioral response, behavioral problem solving with teams…)
I am dedicated to increasing access to mental and behavioral health care for underserved populations, specifically children.
Call or email to schedule a free 10-minute consultation. 
I'd love to connect to see if I'm a good fit for your needs.
*Bryenne  can accept the following forms of payment: Private Pay (sliding scale for those that qualify), My Choice WI, CCS
Education & Licensure
BS Elementary & Special Education, Edgewood College
MS Educational Administration & Supervision, Concordia (#51 License)
MS Director of Instruction, Concordia University (#10 License)
WI Lifetime Teaching License Grades PK-6 (T001-1088)
Outside of Work
Bryenne is an avid reader, devouring all forms of literature.  Mother to two strong-willed young people, wife to a man with a big heart and messy artistic side.  Gardening is a favorite form of self-care, as is connecting to locally sourced food and nutrition.
Certifications
Certified Anxiety Informed Professional (CAIP)
Certified Clinical Telemental Health Provider (CTMH)
Trauma-Informed Care (TIC)
Motivational Interviewing (MI)
Adverse Childhood Experiences (ACEs)
Further Experience
Extensive understanding of child development, physical, cognitive, social, emotional, behavioral milestones, and stages, as well as how they are impacted by trauma.

Effective behavioral and educational intervention strategies, using Functional Behavioral Assessment (FBA) or Assessment of Lagging Skills and Unsolved Problems (ALSUP) support tools within Collaborative Problem Solving framework (CPS model).

Knowledge and work with neurodiverse populations (Autism or ASD); as well as Pathological Demand Avoidance (PDA) profile.

Legal foundations of cross-categorical special education and collaborative roles between general/special education, students, and families.

Legal foundations of cross-categorical special education and collaborative roles between general/special education, students, and families

Curriculum planning based on grade-level standards, multidisciplinary lesson adaptation, use of teaching and learning cycle (plan, do, reflect), as well as guided release (I do, we do, you do),

Multi-Disciplinary Teaming (Community mental health teams, special education (CC), English as a Second Language (ESL), Behavioral intervention, Administrative, Health, and more.
Services I Offer
Parents, families, children aged 5-18.

Advocacy & Behavioral support

Assessment & Diagnostic Evaluation-

Behavior Support Plan (BSP), Safety Protocols, Restorative Justice Protocols (specific to family systems), Assessment of Lagging Skills & Unsolved Problems (ALSUP), Law Enforcement Protocols (LEP), etc.

Consultation

Contracted External Training

Parenting Skills

Psychoeducation

Groups
Contact Us
For general inquiries and information, send us a message.  We will reply to your inquiry within 48 business hours. 
5900 Monona Drive, Suite #102, Monona, Wisconsin 53716