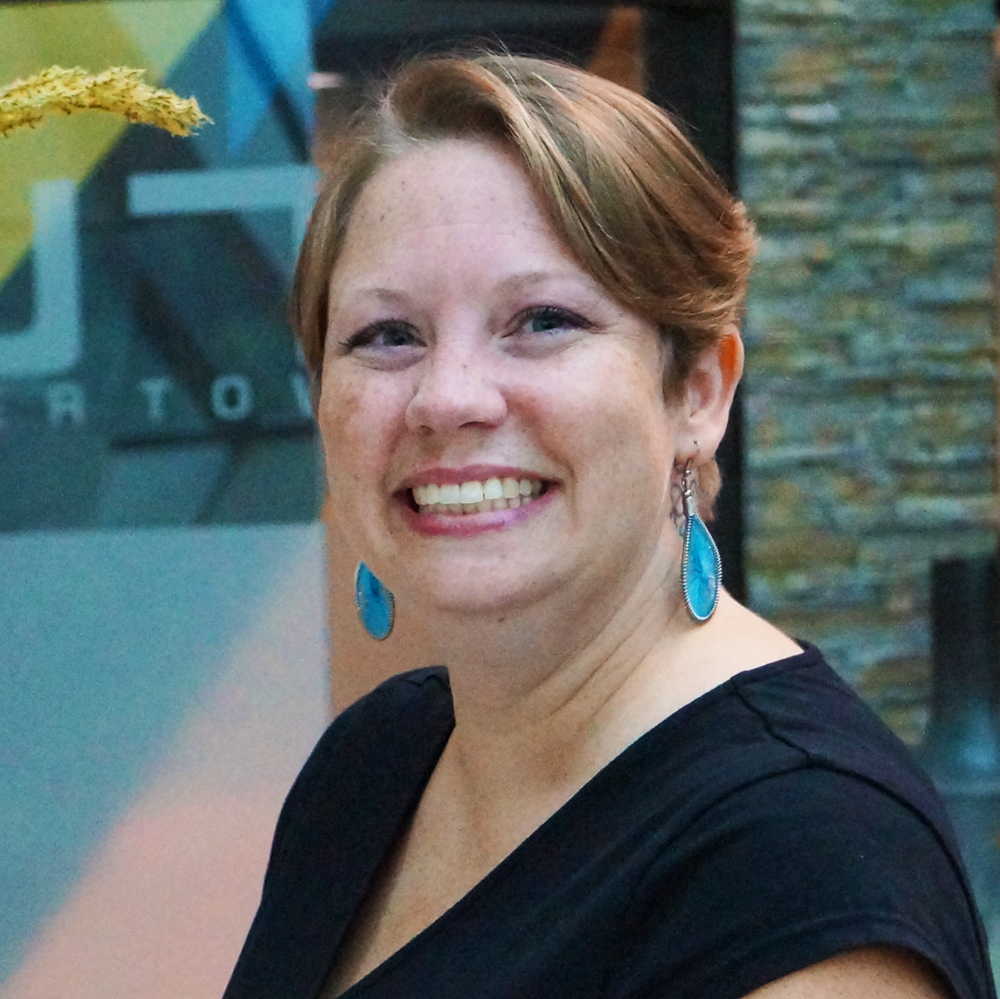 Areas of Therapeutic Focus & Concentration
Advocacy (Parents and Children)
Behavioral Support
Mindfulness Practice
Parenting Skills/ Support
Psychoeducation
Social Skill Development
SMART Goal Setting
Bryenne Alesch
, M.ED
Chief Operations Officer (COO)
Mental Health Provider
Teacher/Training Facilitator
You will often see Bryenne at her desk, serving in her COO role, as you enter our office.  Her smile and greetings will help you feel comfortable and welcome.  She loves a challenge, connecting others to local resources, data crunching, and facilitating others to find the right provider placement at Elite Cognition to help them meet their needs.
Bryenne is a lifelong educator and learner who is passionate about supporting you, your family, and natural supports.  She truly believes in and lives the phrase, "it takes a village."  She brings sensitivity, innovation, problem-solving,  positivity, and a strength-based approach to her practice.  She primarily works with clients and their families on psychoeducation, parenting skills, and leading small groups.
Together you will craft a plan to meet you where you (or family) are at in the mental health process, through goal setting.  Bryenne can help you understand diagnoses, manage symptoms, create and implement supports, coping mechanisms, and more.  She is skilled at creating home and community behavioral support plans, as well as Law Enforcement Protocols, when necessary.  Bryenne believes in providing honest,
open communication, and quality resources to children, caregivers, and adults.
Bryenne's unique experience as an elementary educator makes her a resource for family advocacy and support in navigating school systems. Bryenne can help traverse school barriers; social, behavioral, and academic. She supports trauma-informed behavioral approaches, explanation of mental health effects on the brain and development, can create IEP or intervention goals that align to your child's academic
AND mental health needs, identify lagging skills, support parents in understanding assessments, help clarify your rights as a parent, and more.  She is dedicated to increasing access to mental and behavioral health care for underserved populations, specifically children.
Education & Licensure
BS Elementary & Special Education from Edgewood College
MS Educational Administration & Supervision from Concordia
University (#51 License)
MS Director of Instruction from Concordia University (#10 License)
WI Lifetime Teaching License (T001-1088) Grades PK-6
Outside of Work
Bryenne is an avid reader, devouring all forms of literature.  Mother to two strong-willed young ladies, and wife to a man with a big heart and messy artistic side.  Gardening is her favorite form of self-care.  The connection to locally sourced food, nutrition, and the health of our youth is a passion.
Specialized Additional Training and Certifications
Anxiety Treatment Certification
Telehealth Certified
Trauma-Informed Care (TIC)
Motivational Interviewing (MI)
Mindfulness and Self Care for helping professions & caregivers
Further Experience
17+ years as a public-school teacher in Madison Metropolitan School District (MMSD)
3+ years in mental health field
Taught grades: Preschool, kindergarten, first, second, and fourth.
Extensive knowledge of child development, physical, cognitive (intellectual), social, emotional, and moral milestones and stages; to include traits by age
Understanding of mental health and early Adverse Childhood Experiences (ACEs) on obtaining developmental milestones
Early detection of learning and cognitive processing delays
Effective behavioral and educational intervention strategies
Behavioral and learning implications of Trauma, ACEs, unique learning needs, learning disability, Cognitive disability, Mental Health, and Lagging Skills
Legal foundations of cross-categorical special education and collaborative roles between general and special education
Curriculum planning based on grade-level standards, multidisciplinary lesson adaptation, use of teaching and learning cycle (plan, do, reflect), as well as guided release (I do, we do, you do)
Multi-Disciplinary Teaming (Community mental health teams, special education (CC), English as a Second Language (ESL), Behavioral intervention, Administrative, Health, and more.
Parenting Support and Resource acquisition)
Current Services
I work with parents, natural supports & families of elementary-aged children, adolescents, and teens.
Advocacy
Assessment/ Diagnostic Evaluation
Consultation
Contracted External Training (Trauma Informed Care, Behavior Management, Navigating IEPs from the family perspective)
Diagnostic Evaluation
Behavior Support Plan (BSP), Safety Protocols, Restorative Justice
Protocols specific to family, Assessment of Lagging Skills (ALSUP), Law Enforcement Protocols (LEP), and more
Parenting Skills
Psychoeducation (Client, parents, families, natural supports)
Related to the following Mental Health and/or cooccurring Learning Disorders: Anxiety, Attention-Deficit/Hyperactivity Disorder ADHD), Autism Spectrum Disorder (ASD), Cognitive Impairment, Conduct Disorder (CD), Depression, Developmental Disorders (DD), Learning Disorders), Oppositional Defiant Disorder (ODD), Post-Traumatic Stress Disorder (PTSD), Reactive Attachment Disorder (RAD), Tourette Syndrome, and/or Trauma
Small Groups
Contact Us
For general inquiries and information, send us a message.  We will reply to your inquiry within 48 business hours. 
5900 Monona Drive, Suite #200, Monona, Wisconsin 53716
www.facebook.com/EliteCognitionLLC