"
Meet you where you are at."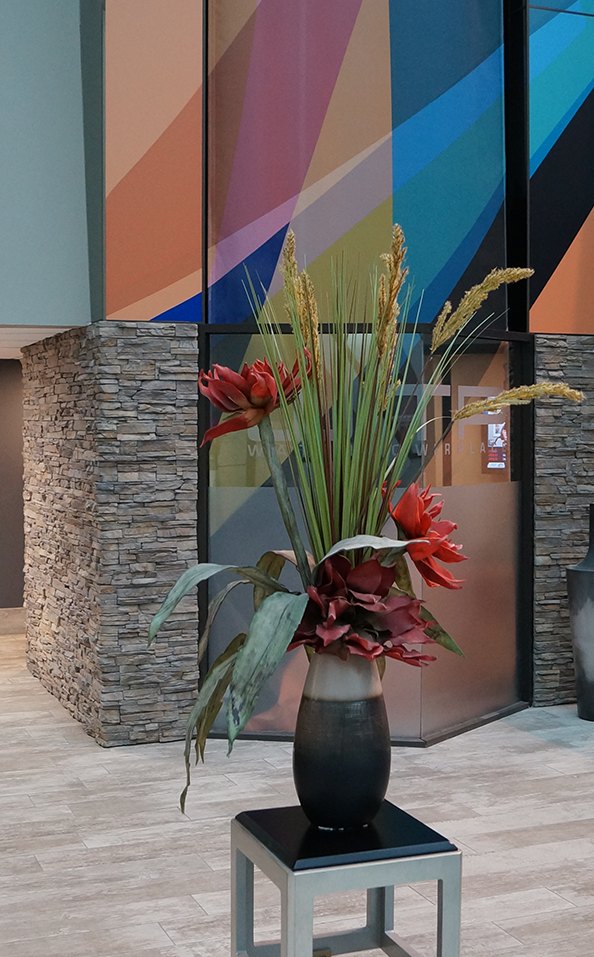 Our Story
About Us
Elite Cognition, LLC is like no other Mental Health Agency. We were founded on the premise of providing realistic, recovery-focused, strengths-based, and goal-oriented therapy and counseling services to individuals and families, navigating both personal and mental health struggles in our community.
We believe EVERYONE has the potential to learn, and grow their recovery & wellness practices, if given opportunity and tools. We are not a top-down agency. Mental health providers, counselors, and therapists at Elite Cognition provide direct client services, including all management positions. This allows us to better advocate for, understand, and relate to the clients that we serve.
In the therapy world, there is a phrase you will see time and again. "Meet you where you are at." At Elite Cognition this refers to taking a collaborative, customized approach to your treatment, embracing a variety of therapeutic interventions or types of therapy, to match the most appropriate choice for you. It means asking questions and learning about you, including your future goals, current struggles, and needs. It means being sure we are the best person for your journey; that therapeutically we are staying in our scope of practice and ethically working to create change with and for you.
Our Values
At Elite Cognition we also take the phrase "meet you where you are at," quite literally! We are community, home, and office-based providers for all mental health therapy, treatment, and counseling.
Traditionally, all therapy and counseling takes place in an office. When working with Elite Cognition, this is not your only option. In many cases, our clinicians can come directly to you. Literally meeting you wherever you are!
Depending on the therapeutic service you are accessing, we can meet you in the Madison, WI area or Dane County community (at a park, a coffee shop, the library, the YMCA), at home, at school, or at your office over your lunch.
We can attend appointments with you, help to advocate for your physical and mental health or to understand what the person is saying in terms that relate to your diagnosis. Additionally, we have traditional office space with therapy rooms for those that prefer; we have a kid's room, adult room, group therapy room, and more.
"Never ask a client to do something you do not do yourself."
Every December the whole staff at Elite Cognition gets together to reflect and update our agency's Core Values, Mission and Vision. It is important that we do what we are asking our clients to do… set SMART goals, reflect on progress, celebrate small wins, learn from losses or delays, and continue to grow. In addition to looking at our agency as a whole; each staff member reflects and sets professional and personal goals for the year ahead.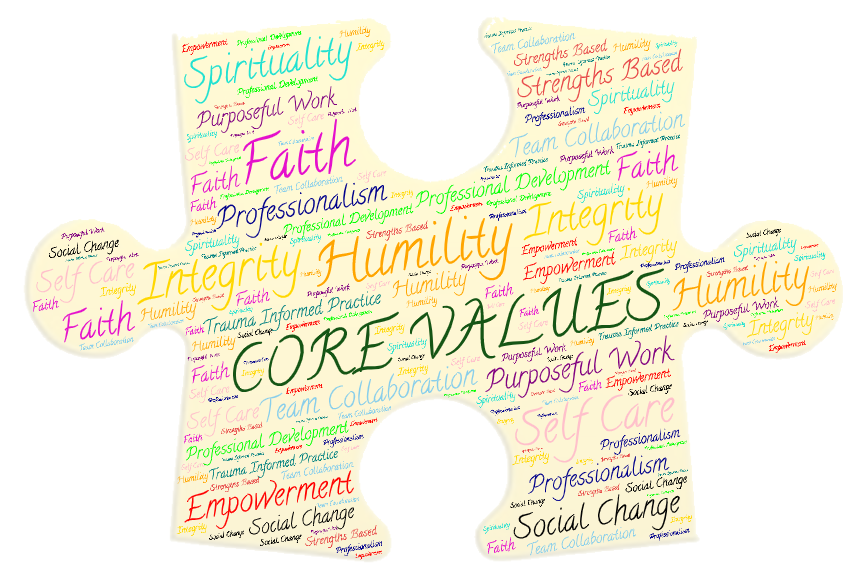 We hold the vision to be an agency that affects social change through humility and empowerment, while maintaining professionalism, integrity, purpose, spirituality, and continual growth for all.
It is our mission to provide strengths-based recovery services using a trauma informed and eclectic approach, within the mental health community, by meeting the consumer where they are at in their personal journey.
Our Approach 
How do we determine where the work will happen? With you! We look at your goals and the intention of the work. Does it make sense to have a neutral space to do the work? Do you have an organization goal related to hoarding behaviors or anxiety? It would make the most sense to meet you at home to process. We consider whether doing the work (heavy lifting) in the place you are experiencing the most distress is beneficial to you.
The only service that we must conduct at our office is direct psychotherapy (when billed directly to insurance) due to insurance parameters. CCS or private pay psychotherapy may be offered in the office, home, or Dane County community, if a private space can be provided for the session; allowing us to maintain confidentiality, ethical practice, and licensure requirements. Although we can be flexible in which space we use within the office, to accommodate comfort levels of everyone.
For general inquiries and information, send us a message or give us a call.  
We will reply to your inquiry within 2 business days.