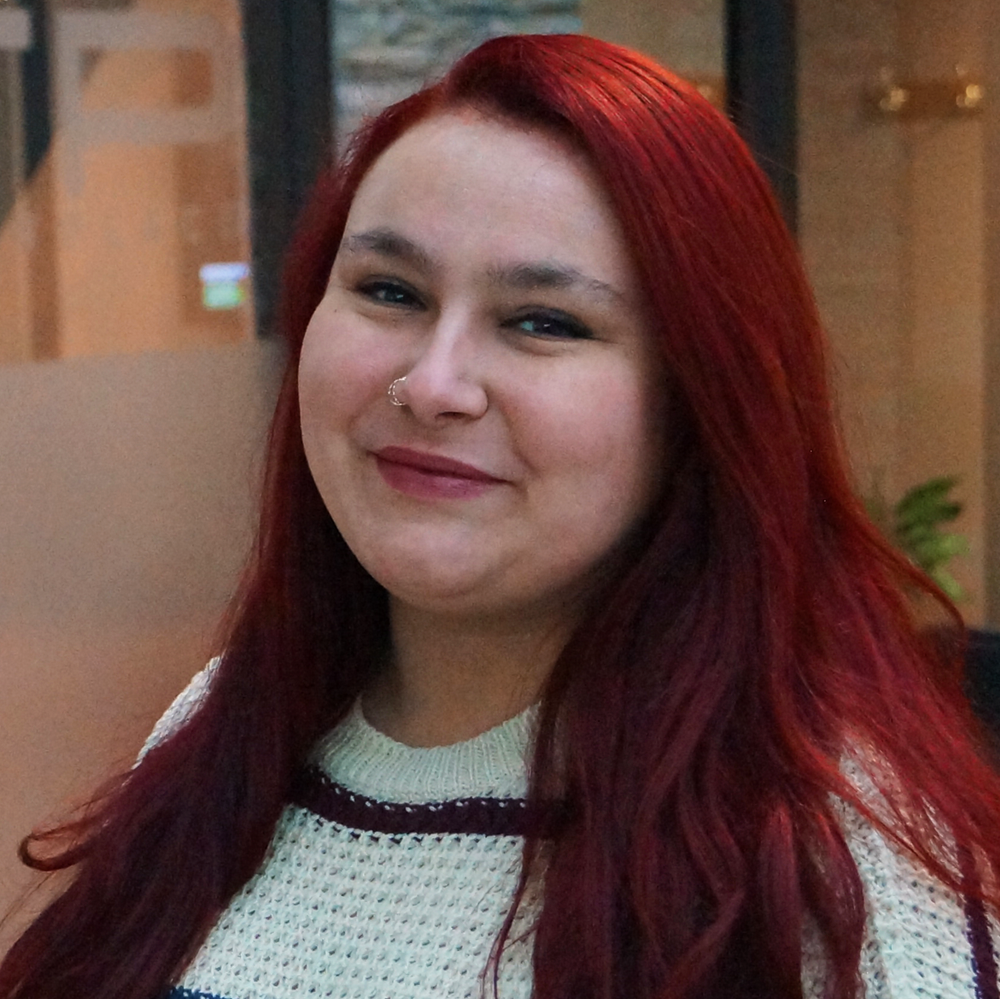 Therapeutic Focus & Treatment Modalities
I work often with individuals experiencing severe or persistent mental illness, personality disorders, acute behavioral concerns, and/or trauma, as well as the following…
Acculturation Issues
Anxiety
AODA (Alcohol or Other Drug Abuse)
Behavioral Issues/Dysregulation
Conduct Disorder
Comorbidity (Co-occurring/Dual Diagnosis)
Marginalized/Cultural/Socioeconomic Struggles Related to Mental Health
Depression
Identity Struggles
LGBTQ+ Issues
Personality Disorders
Severe and Persistent Mental Illness
Therapeutic Incorporation of the Arts – art, music, movement
Trauma
Britt McGonagle
, MS, LPC
Licensed Professional Counselor
National Certified Counselor (NCC)
Mental Health Provider
I'm a laid back, tell-it-like-it-is, empathetic, and enthusiastic human both outside and inside the clinical setting. We're all on our own journey. Having experienced marginalization in my own eclectic past, I understand firsthand the impact this can have on a person's mental health. Thus, driving my passion to work with individuals to break and move beyond the stigmas around mental health struggles. I pride myself in building strong, authentic, trusting therapeutic relationships. If I could be of any assistance in the growth toward whatever goals you are seeking in life, then I'd be honored to join you on your journey. 
I understand recovery is not linear. Each individual human comes with their own set of needs, wants, strengths, hopes, and dreams. I believe in the importance of treating the whole person, ensuring you feel seen, heard, and valued. My goal is to help you identify your goals and work toward achieving them; creating a plan for treatment that feels both relevant and attainable to you. I find joy in helping people to increase their confidence, perception of self, and overall life satisfaction by better understanding their emotions and what makes them tick.
I have clinical history working with individuals in late childhood through late adulthood, in a myriad if settings ranging from inpatient residential, post-hospitalization, in clinic, and community based. I welcome all clients, meeting you where you are on your individual path, working to minimize your unique symptoms. I use a compilation of traditional reality-focused psychotherapy modalities such as DBT and trauma-informed-care, to more nontraditional techniques involving art, music, and movement.
Reach out if you think Britt may be a good fit for your goals. Call or email today to schedule a free 10-minute consultation.
*Britt can accept the following forms of payment: Private Pay (sliding scale for those that qualify), Quartz Insurance (MA only), My Choice WI, CCS
Education
BS Clinical Psychology, Criminal Justice, & Anthropology from St. Xavier University
MS Clinical Psychology from Benedictine University
Outside of Work
I enjoy playing music, writing poetry, attending concerts, and going on adventures with my family and puppies.
Certifications & Trainings
Certified Anxiety Informed Professional (CAIP)
Certified Clinical Telemental Health Provider (CTMH)
Cognitive Behavioral Therapy (CBT) Informed
Dialectical Behavior Therapy (DBT) Certified
Trauma Informed Care (TIC)
Internal Family Systems (IFS) Informed
Services I Offer
Teens – Adults
Diagnostic Evaluation (BSP, LEP, Crisis Planning)
Individual Skill Development and Enhancement
Psychoeducation (client and family)
Psychotherapy
Recovery Skills
Therapy Groups
Contact Us
For general inquiries and information, send us a message.  We will reply to your inquiry within 48 business hours.