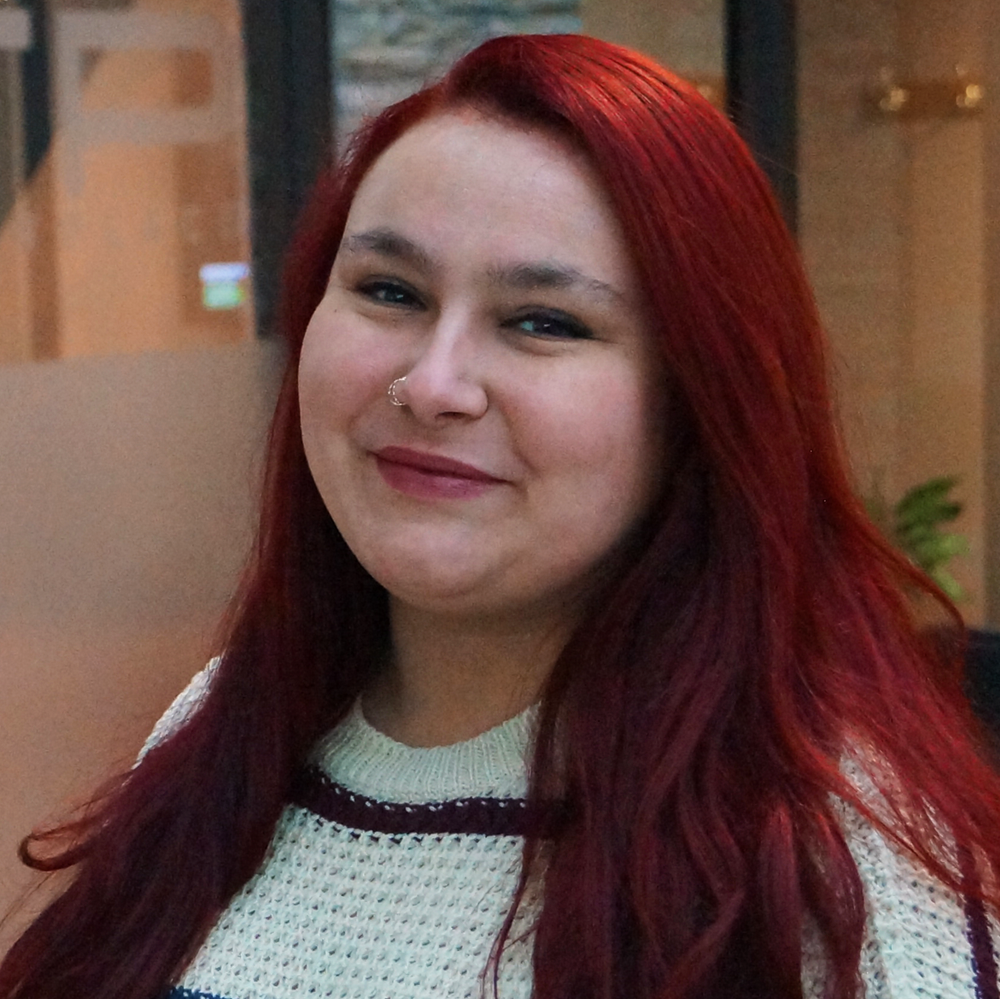 Therapeutic Focus & Treatment Modalities
Acculturation
Anxiety
AODA (Alcohol or Other Drug Abuse)
Behavioral Issues/Dysregulation
Conduct Disorder
Comorbidity (Co-occurring/Dual Diagnosis)
Marginalized/Cultural/Socioeconomic Struggles Related to Mental Health
Depression
Emotion/Mood/Behavioral Regulation
Gender Identity and/or Sexual Orientation
Identity Struggles
LGBTQ+ Issues
Personality Disorders
Severe and Persistent Mental Illness
Therapeutic Incorporation of the Arts – art, music, movement
Trauma
Britt McGonagle
, MS, LPC-IT
Licensed Professional Counselor – Training
National Certified Counselor (NCC)
Mental Health Provider
Britt has a big personality, enthusiasm, and empathy that you feel the moment you meet her.  She puts all her energy into providing you with the best possible support. Britt works from a blend of reality-focused treatment modalities.  She believes in the importance of treating the whole person, ensuring you feel seen, heard, and valued.  She prides herself in building strong, authentic, trusting therapeutic relationships.
As a young person, Britt experienced marginalization due to life's circumstances.  This produced a driving passion for working with people from diverse and marginalized backgrounds.  Britt will help you set and achieve your goals while increasing your overall sense of self.  Together you will create a plan to support you along the way. She will help you process trauma or other past experiences that are impacting your daily life.
If you struggle with complex mental health diagnoses, Britt is the provider/clinician for you.  She will help you manage life's challenges and daily struggles.  She will educate you on your disorder, help you to change behavioral patterns, and break negative thought cycles, all which result from symptoms of your diagnoses.  Britt is passionate about helping you to find strength within yourself.
Britt is a strong advocate of breaking and moving beyond the stigmas around mental health struggles.
Wondering if Britt is the best fit clinician to support you in meeting your goals?
Do not hesitate to call or email today to schedule a free 10-minute consultation.
Education 
BS Clinical Psychology, Criminal Justice, and Anthropology from St. Xavier University
MS Clinical Psychology from Benedictine University
Outside of Work
Britt enjoys playing music, writing poetry, attending concerts, and going on adventures with her family and puppies.
Certifications
Certified Anxiety Informed Professional (CAIP)
Certified Clinical Telemental Health Provider (CTMH)
Cognitive Behavioral Therapy (CBT)
Dialectical Behavior Therapy (DBT)
Services
Teens and Adults
Diagnostic Evaluation (BSP, LEP)
Individual Skill Development and Enhancement (Mental Health and/or Addiction)
Psychoeducation (client and family)
Recovery Skills/Education Groups (Mental Health and/or Addiction)
Psychotherapy (Therapy, Counseling)
Contact Us
For general inquiries and information, send us a message.  We will reply to your inquiry within 48 business hours.