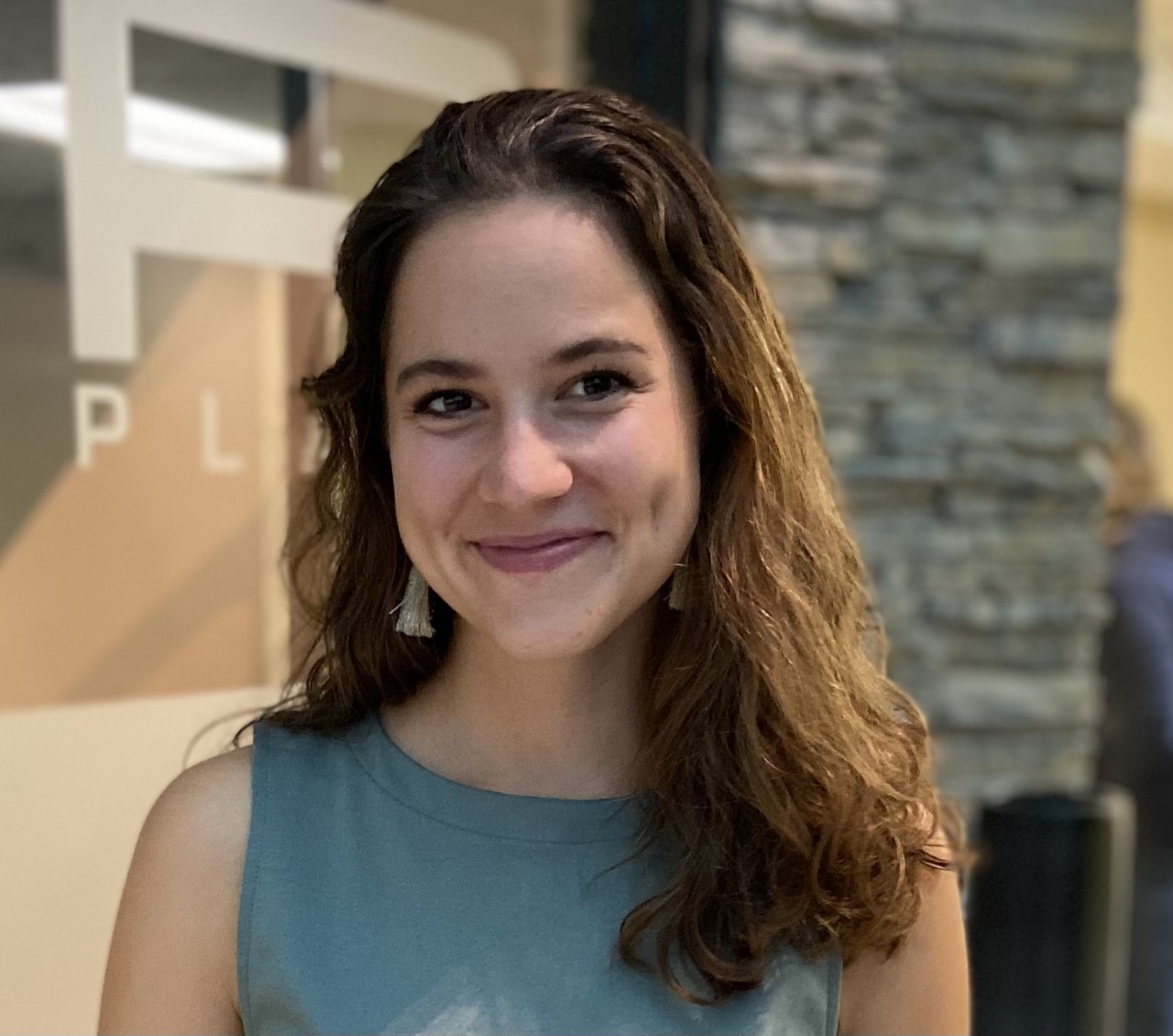 Therapeutic Focus & Treatment Modalities
Anxiety

Body Image/ Dysmorphic Disorder

Depression

Diverse and Culturally Responsive Practice

Eating Disorders (ED)

Emotion/ Body/ Behavioral Regulation

Mindfulness 

Motivational Interviewing (MI)

Obsessive Compulsive Disorders (OCD)

Peer Health Education

Reduction of microaggressions and utilization of critical reflection

Self Esteem Building

Social Justice

Trauma-Informed Care

Violence Prevention and Awareness
McCaleb Eifert, BA
Bachelor of Arts in Psychology
Mental Health Provider
UW Social Work MSW Candidate, May 2023
We are delighted to have McCaleb join Elite Cognition this year as a staff member!  McCaleb spent her first year MSW intership for the 2021-22 school year with us and we loved her so much, she agreed to stay on as a mental health provider. 
McCaleb Eifert is in her last year as a Social Work Graduate Student at the University of Wisconsin – Madison.  She received her undergraduate degree in psychology from the University of Washington – Seattle, where she did mental health advocacy for college students.  Once she obtains her MSW, she plans to immediately work towards complete licensure, as a Licensed Clinical Social Worker (LCSW).
McCaleb brings a genuine and warm energy to any room she enters, making individuals feel at ease in her presence. She is enthusiastice about helping others obtain sufficient, lasting resources and strategies, as well as access to care.  McCaleb is passionate about working with folks struggling with eating disorders (ED) – diagnosed and undiagnosed, disordered eating habits, body dysmorphic disorders, and/or anxiety disorders.  She is open to working with all ages and demographic groups.
"I use evidence based, culturally relevant, trauma informed practices to provide dynamic and sustainable recovery services.  As my client, I will listen to you, advocate for your needs, and support your mental and emotional growth, while providing a safe space for vulnerability.  I believe working on skills and psychoeducation go hand in hand, when working toward behavioral and mental change.  All individuals have the potential for complete recovery and are deserving of compassionate, individualized care.  Recovery is not linear, but I will offer a steady hand in supporting you as you continue to climb the recovery mountain."
McCaleb can provide ISDE and psychoeducation services via private pay or the CCS program.  She is also currently accepting Private Pay clients for in person or telehealth counseling services, at a considerably reduced sliding scale rate.  McCaleb will provide this service under the guidance and support of her fully licensed supervisor.
Interested in working with McCaleb? Call or email today to schedule a free 10-minute consultation. 
Education
BA in Psychology from University of Washington, Seattle WA

Currently pursuing MS in Social Work from University of Wisconsin – Madison
Outside of Work
McCaleb enjoys running, cooking, delicacy food, writing, being outside, and connecting with loved ones.
Certifications
Certified Nursing Assistant (CNA)

CPR, First Aid, and Water Safety Certification
Services
Children, Adolescents, Teens, and Adults 

Advocacy 

Diagnostic Evaluation & Assessment (BSP, LEP)

Individual Skill Development and Enhancement

Psychoeducation (client and family)

Recovery Skills/Education Groups
Contact Us
For general inquiries and information, send us a message.  We will reply to your inquiry within 48 business hours.