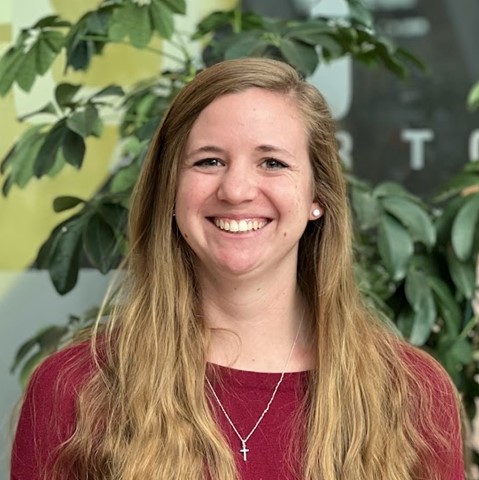 Therapeutic Focus & Treatment Modalities
I enjoy working with younger children (ages 4-10) and their caregivers (parents/ guardians). I use diverse treatment approaches to include Biopsychosocial, Spiritual, Play, DBT, CBT, Relational, Strength Based, and Trauma Informed Care (TIC) Therapy practices.
ADD/ADHD
Adjustment Disorders
Adoption
Anxiety

Autism (ASD)/ Neurodiverse Children and related Developmental Disorders

Attachment (RAD)
Behavioral Challenges

Depression

Developmental Delays/Disabilities

Divorce/Family Separation

Emotion/Mood/Behavioral Regulation

Foster Care

Oppositional Defiance (ODD)

PDA profile of Autism

PTSD

Self-Esteem/Self-Worth

Trauma
Katrina Tranel, MSW, APSW
Advanced Practice Social Worker
Psychotherapist – Children
Mental Health Provider
My easy-going and playful personality helps me to quickly build rapport and trust with those I work with. I aim to create a safe comfortable therapeutic environment to support children in moving through struggles and/or challenges going on in their lives. I enjoy getting to know a whole person, not just what they show on the outside. I believe that looking into all aspects of our life is important in shaping who we are, what we become, and making lasting change.
I have always enjoyed working with children and youth. I have experience working with kids in the foster care and adoption system, as well as the adults that support them, including adoptive families. Additionally, I have experience working with people with a variety of disabilities. These experiences have taught me a lot about trauma and mental health, as they often go hand in hand. I believe children have so much to offer and bring to the table, often showing us deep insight at an unfiltered level. A child's strong behaviors are often them trying to communicate something to adults.
I enjoy helping kids learn coping strategies, emotion identification, self-worth, self-esteem, and so much more. I believe that play is important to children learning and communicating about the world. Play can be incorporated into therapy for individuals of any age. 
Interested in seeing if Katrina will be a good fit for you or your child? 
Call or email today to schedule a free 10-minute consultation.
*Katrina can accept the following forms of payment: Private Pay (sliding scale for those that qualify), Quartz Insurance (all plans), My Choice WI, CCS
Education & Licensure
BS in Social Work from University of Wisconsin – Whitewater

MS in Social Work from University of Wisconsin – Madison
Outside of Work
You can typically find me playing sports (volleyball and ultimate frisbee), reading a book, at church, or enjoying warm weather. Relationships are important to me, so I spend a lot of time with my friends and family.
Certifications & Trainings
Training for Adoption Competency (TAC)

Trauma Informed Care (TIC)

Internal Family Systems (IFS) Informed
Services I Offer
Children (Ages 4-10)

Individual Skill Development and Enhancement

Psychoeducation

Psychotherapy

Therapy Groups
Contact Us
For general inquiries and information, send us a message.  We will reply to your inquiry within 48 business hours. 
5900 Monona Drive, Suite #102, Monona, Wisconsin 53716