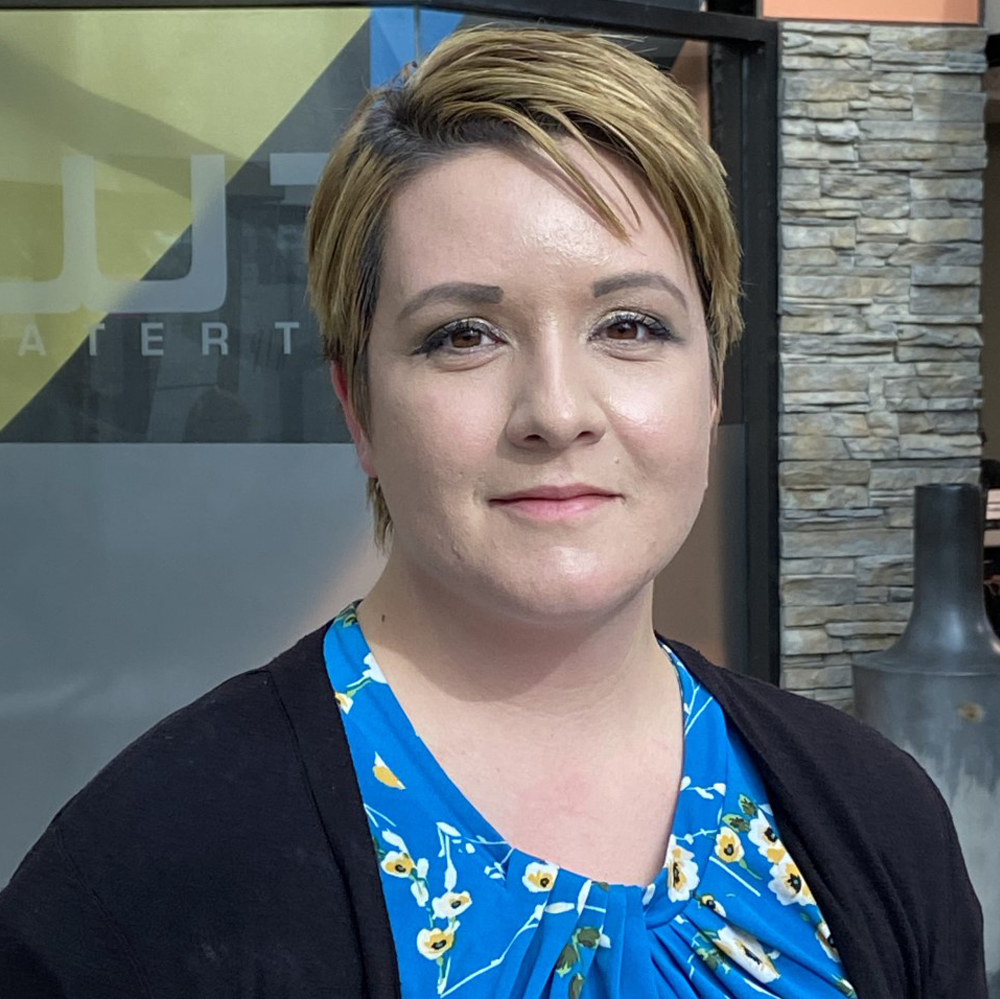 Areas of Therapeutic Focus & Concentration
Addiction
AODA (Alcohol or Other Drug Abuse)
Adult Corrections: Reform & Behavioral Rehabilitation
Anxiety
Comorbidity
Depression
Emotion/ Mood/ Behavioral Regulation
Family Systems (specifically parenting psychoeducation)
Life Transition Adjustments
Post-Traumatic Stress Disorder (PTSD)
Trauma-Informed Care (TIC)
Violence Prevention and Awareness
Jessica Reo
, MS, CAPSW
Clinical Advanced Practice Social Worker
Mental Health Provider
Jessica's sociable personality, encouraging and direct approach will make you feel immediately welcome and valued.  She believes in starting from scratch with each client she meets. Jessica takes a biopsychosocial approach to working with clients. This is a fancy way of saying she considers a person's whole life, lived experiences and more when working with you. She actively listens, taking a non-judgmental stance and meets you where you are at, while providing strengths-based guidance to helping you pursue a new journey in life.
She has a strong repertoire and uses a variety of therapeutic methods, aligning to your specific wants and needs. Jessica's approach is tailored to create plans for supporting each individual client, based on their own situation and goals, leveraging for optimal functioning and positive life growth.
Jessica primarily works with teenagers approaching adulthood and adults. She offers services to help you learn how to manage and understand your mental health behaviors and symptomology via skills, psychoeducation, and/or psychotherapy. Jessica also enjoys working with families and parents in learning about and navigating the needs of their children's mental health struggles.
Jessica is passionate about helping others in need. Her driving force is to bring change in people's lives. Helping, teaching, supporting, offering guidance, and empowering clients and families continually drives her work.  She is passionate about breaking cycles of mistreatment and abuse, after seeing the aftermath of these experiences.
Interested in discussing your goals and struggles with Jessica? Call or Email today to schedule a free 10-minute consultation.
Education & Licensure
BA Sociology from Northern Illinois University
MS Social Work from Aurora University – Dual Specialization: Addiction & Healthcare
Clinical Advanced Practice Social Worker (CAPSW) WI License #130984-121
Previously Certified Alcohol & Other Drug Abuse Counselor in IL
Outside of Work
Jessica can usually be found enjoying time with her family. She enjoys walking and spending time in nature.
Specialized Additional Training & Certifications
Anxiety Treatment
Biopsychosocial Approach
Cognitive Behavioral Therapy (CBT)
Dialectical Behavior Therapy (DBT)
Motivational Interviewing (MI)
Solution-Focused Brief Therapy
Telehealth
Tobacco Use Cessation Program
Furthur Experience
7 years as a practicing CNA
Experience providing trauma informed care, crisis intervention and culturally sensitive, evidence-based mental health treatment to incarcerated individuals, veterans, and helping professionals.
Volunteer member of AMVETS
National Association of Social Workers Member
Current Services
I work with Teens, Adults and Aging populations
I work with Helping Professionals, Emergency Personnel and Veterans
Psychotherapy (Therapy, Counseling)
Individual, Dyadic, Family, and Group
Advocacy
Individual Skill Development and Enhancement
Parenting Skills
Psychoeducation (client and family)
Recovery Skills/Education Groups
Contact Us
For general inquiries and information, send us a message.  We will reply to your inquiry within 48 business hours. 
5900 Monona Drive, Suite #200, Monona, Wisconsin 53716
www.facebook.com/EliteCognitionLLC