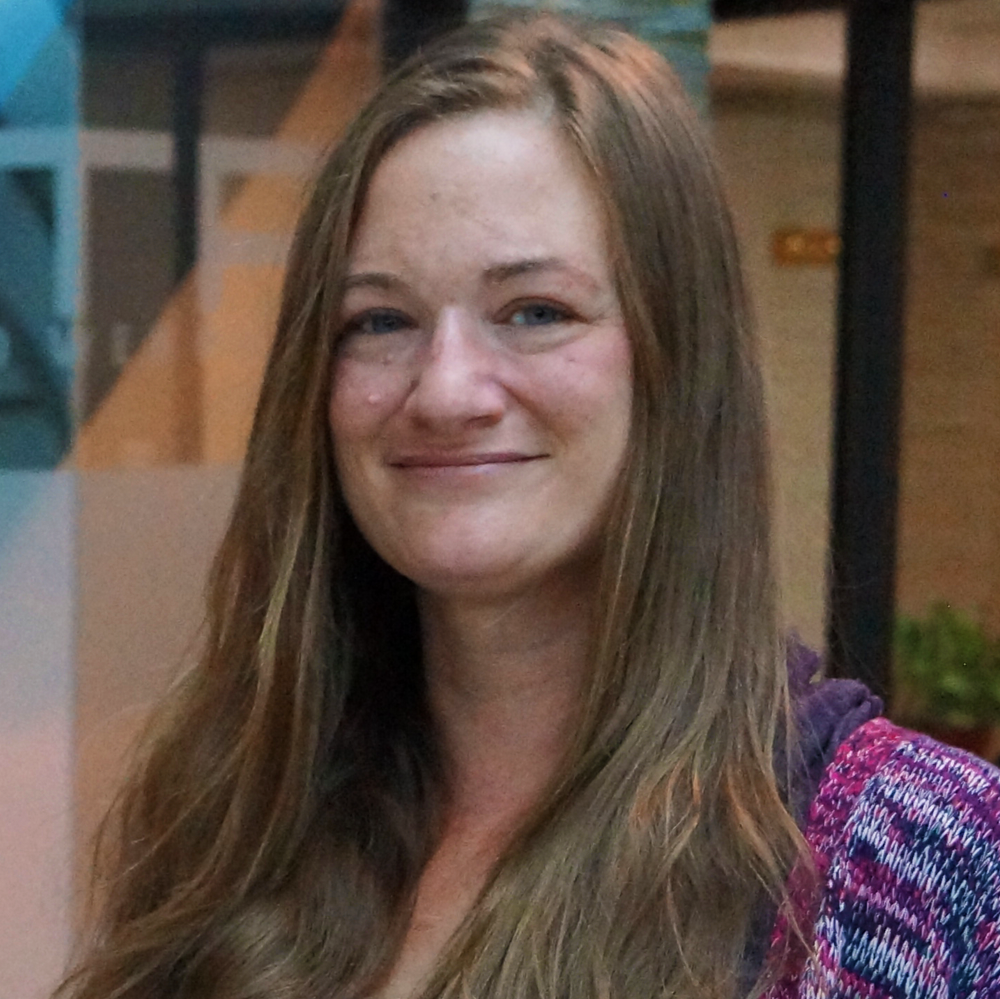 Therapeutic Focus & Treatment Modalities
Attention-Deficit/Hyperactivity Disorder (ADHD)
Autism Spectrum Disorder (ASD)
Anxiety
Bipolar Disorder
Depression
Emotion/ Mood Regulation
Diverse and Multicultural Practices
Hoarding Disorder
Psychoanalytic Approach
Psychoeducation
Strength Building
Severe and Persistent Mental Illness (SPMI)
Team Approach
Trauma
Dawn Mueller
, MA, LPC-IT
Mental Health Provider
Licensed Professional Counselor – Training
Dawn's calm and easy-going presence will immediately draw you in. She is a creative, growth-oriented, eclectic practitioner.  She believes in providing a safe, constructive, and nonjudgmental environment.  She is ready to work with you wherever you may be in your current mental health or life's journey.
Dawn specializes in creating a team-based approach between the consumer and practitioner, utilizing open acceptance.  As a team, you will explore and locate your strengths.  Dawn will reveal how to use your strengths to your advantage.  She will also help you access coping tools, while navigating the struggles that brought you in.
Together you will work to build and develop new strategies and strengths.
Dawn strives to provide therapeutic tasks and support to help you learn about yourself while utilizing concepts and methods to best fit your specific mental health challenges and goals.  She has a strong faith in your ability to grow.  You will often find her using therapeutic tasks as fitting various art mediums, sensory, music, stretching, breath work, nature, and more to help others gain insights and awareness of their chronic symptomology.
Dawn is interested in lifespan development, knowledgeable about health and diet, counseling theories and methods, individual treatment planning and assessment, psychopathology (abnormal cognition, behavior experiences and more).  As an avid learner, you will often find her reading, creating therapeutic tools or gaining new knowledge when she is not working directly with clients.  If you are motivated for change and ready to engage in therapeutic work, then Dawn is the provider for you.
Call or email to schedule a free 10-minute consultation with Dawn to see if you are a good therapeutic match.
Education & Licensure
BS Psychology from Ashford University in Iowa
MS Professional Counseling from Lakeland University in Madison, WI
Licensed Professional Counselor in training (LPC-IT) WI License # 4223-226
Dialectical Behavior Therapy National Certification and Accreditation Association Member (DBTNCAA)
Outside of Work
Dawn is raising four wild and creative teenagers. Each of whom aspires in their own way to make the world a better place.  Dawn also enjoys snuggling with her dog, attending community events, going for an occasional adventure of exploration, and learning about news in the world of health, healing, and neuroscience.
Specialized Additional Training and Certifications
Anxiety Treatment Certified
Applied Behavior Analysis Therapy (ABA)
Brain Spotting
Cognitive Behavioral Therapy (CBT)
Dialectical Behavior Therapy (DBT) Certified
Exposure Therapy
Mindfulness (Trauma Focused)
Motivational Interviewing (MI)
Play Therapy
Reality Therapy Choice Theory
Telehealth Certified
Trauma Informed Cognitive Behavioral Therapy (TI-CBT)
Further Experience
8+ years' experience working supporting children with Autism (ASD) and their families
3+ years in the Mental Health field
Extensive knowledge and experience in multiple forms of artistic and musical expression
Experience working with children and adults with severe and persistent mental health diagnoses
Widespread work with populations from various cultural and socioeconomic backgrounds
Current Services
Children, Adolescents, Teens, and Adults
Individual Skill Development and Enhancement
Psychoeducation (Client, Parenting, Families)
Parenting Skills
Employment Related Skills
Groups (Mental Health Education, MH/Recovery Support, MH/Recovery Skills)
Adding the following services soon!
Psychotherapy (Therapy, Counseling)
Individual and Group
Contact Us
For general inquiries and information, send us a message.  We will reply to your inquiry within 48 business hours.