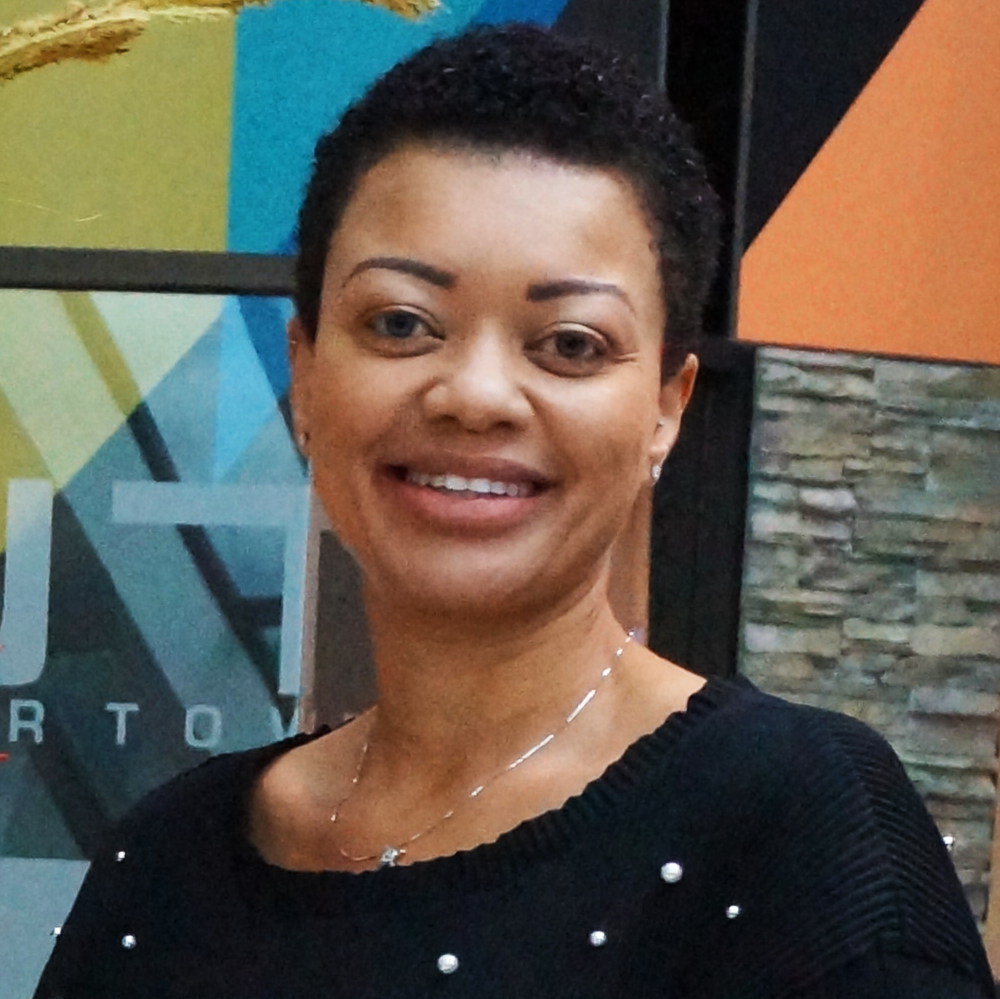 Areas of Therapeutic Focus & Concentration
Adult Corrections & Juvenile Delinquency: Reform & Behavioral Rehabilitation
Anxiety
Chronic Pain
Comorbidity
Depression
Emotion/ Mood Regulation
Family Systems (specifically parenting psychoeducation and/or family therapy)
Life Transition Adjustments
Personality Disorders
Relationship Counseling
Trauma
Shareese Triplett
, MA, LPC
Founder/Owner
Chief Executive Officer (CEO)
PsychoTherapist
Mental Health Provider
Shareese is a strength-based and solution-focused therapist. Positive outcomes and wellness promotion draw her to this work; as do the concept of aligned mind, body, and spirit. She will meet you where you are at right now in your mental health process. She will help you define future goals and current struggles. Working together, you will learn
management of symptoms, coping skills, and more.
Shareese provides therapy with a coaching edge. Former clients have stated, "her straightforward and no-nonsense approach is helpful."  She will guide you through acceptance, accountability, and engagement or "doing the hard work."  Shareese understands difficult, unexpected life changes, and/or relationship struggles that sometimes end in physical pain, hurt, grief, stress, depression, and anxiety.  Shareese recognizes that counseling is a powerful asset to support clients in navigating challenges to reach healing and growth.
Shareese tailors the methods and techniques used in session to each client.  She works with you to determine a treatment path specific to your needs, wants, and objectives.  She values the solution directed approach of focusing on what is working in her client's life and building on existing strengths.
Wondering if Shareese is a therapeutic match to help you meet your goals?
Call or Email today to schedule a free 10-minute consultation.
Education & Licensure
Currently in PhD Program; Specialization: Health Psychology from Walden
University
MA Clinical Psychology from Roosevelt University
BA Psychology from Southern Illinois University
Licensed Professional Counselor (LPC) WI License #6683-125
Outside of Work
Shareese enjoys reading, wellness activities, shopping, and turning moments into cherished memories with her family and friends.
Specialized Additional Training and Certifications
Anxiety Treatment Certification
Cognitive Behavioral Therapy (CBT)
Developmental Disabilities (DD)
Dialectical Behavior Therapy (DBT) -Intensive
Telehealth Certified
Trauma-Focused Cognitive Behavioral Therapy (TF-CBT)
Further Experience
20+ years in the Mental Health field, fostering diversity through counseling
Community Mental Health
Corrections- Adults & Juveniles
Widespread work with populations from various cultural and socioeconomic backgrounds
Current Services
I work with Teens, Adults and Aging Populations
Psychotherapy (Therapy, Counseling)
 Individual, Dyadic, Group and Family Counseling
Clinical Supervision
Consultation
Diagnostic Evaluation (BSP, LEP)
Psychoeducation (Parenting, Families)
Physical Health Monitoring & Wellness Management
Contact Us
For general inquiries and information, send us a message.  We will reply to your inquiry within 48 business hours. 
5900 Monona Drive, Suite #200, Monona, Wisconsin 53716
www.facebook.com/EliteCognitionLLC