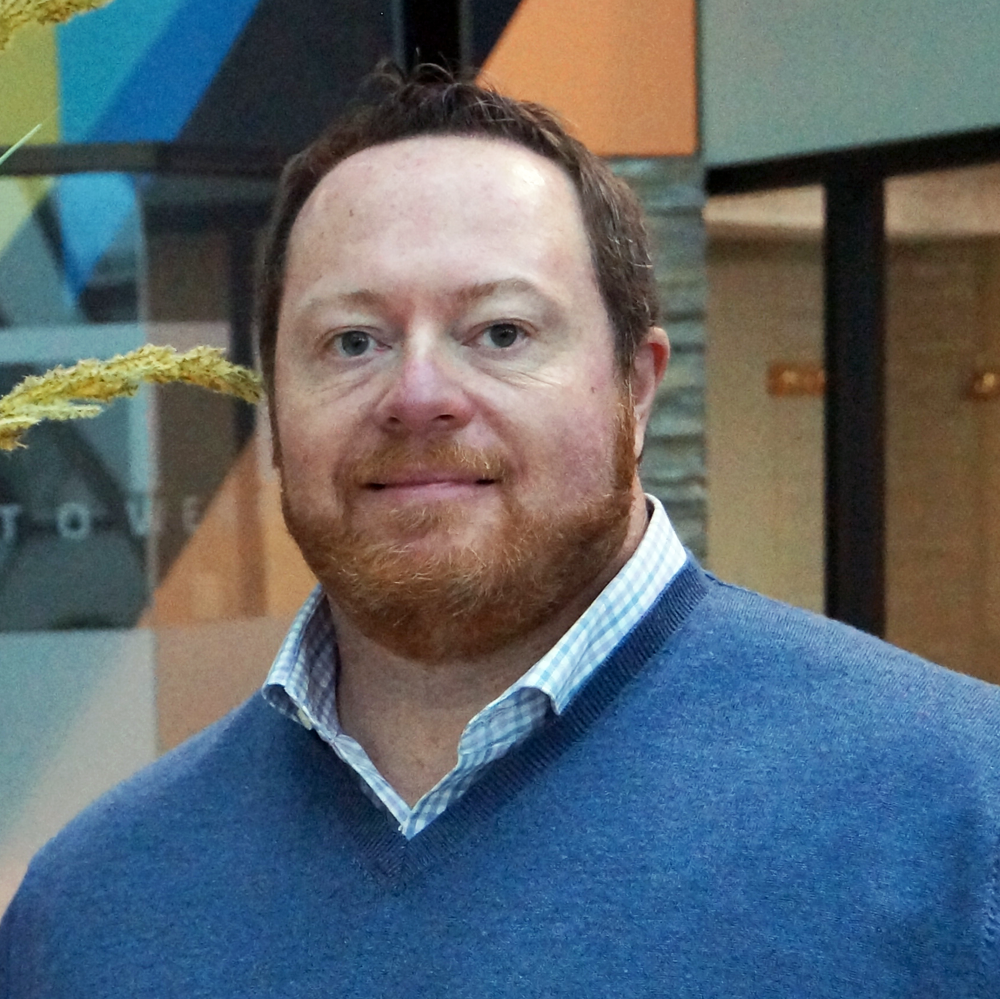 Therapeutic Focus & Treatment Modalities
Attachment Disorders
Anxiety
Comorbidity
Depression
Emotion/Mood/Behavioral Regulation
Family Systems
Mindfulness
Personality Disorders
Reality-Based Therapy
Solution Focused Brief Therapy (SFBT)
Strengths Based
Survivors of Abuse
Trauma-Informed Care
Brad Ross
, MS, LPC, NCC
Psychotherapist
National Certified Counselor
Mental Health Provider Clinical Supervisor
Mental Health Provider
Brad strives to connect with each person he works with on a deeper, more personal level.  Brad understands and respects that feelings of comfort, trust, and safety in the therapeutic relationship are integral to fostering change.  He recognizes that each person he encounters is special and unique.  Brad employs an eclectic, strengths-based approach to treatment. He will help you to identify your strengths and teach you how to leverage them to help you over life's hurdles.
Brad enjoys utilizing and pulling from a variety of therapeutic modalities in his counseling work.  He will help you understand your mental health diagnosis and will actively involve you in decisions regarding your care.  He will encourage you to identify personal goals and explore your specific wants and needs.  Together you will create a treatment plan to guide your process.
Brad will support you by following the therapeutic pace you set throughout the healing and recovery journey, while still challenging you along the way.  Brad is empathic, a good listener, and communicator. He will guide and empower you to overcome obstacles, including past trauma, and/or current barriers. Brad has helped many people manage and overcome high conflict and crisis situations.
Call or Email today to schedule a free 10-minute consultation with Brad.
Education 
BS Psychology from Upper Iowa University
MS Mental Health Counseling from the University of Wisconsin-Whitewater
Currently enrolled in Clinical Psychology PhD program at Walden University
Outside of Work
Brad enjoys traveling to new places, going to the movies, reading, physical fitness, powerlifting, spending time with family & friends, and most importantly being a father to his son.
Certifications
Certified Anxiety Informed Professional (CAIP)
Certified Clinical Telemental Health Provider (CTMH)
Cognitive Behavioral Therapy (CBT)
Dialectical Behavior Therapy (DBT)
Functional Family Therapy (FFT) Certified
Motivational Interviewing (MI)
Solution Focused Brief Therapy (SFBT)
Telehealth Certified
Trauma Focused Cognitive Behavioral Therapy (TF-CBT)
Current Services
Adolescents, Teens, and Adults
Psychotherapy (Therapy, Counseling)
Individual, Dyadic, and Family Counseling
Individual Skill Development and Enhancement
Psychoeducation (client and family)
Physical Health Monitoring
Recovery Skills/Education Groups
Contact Us
For general inquiries and information, send us a message.  We will reply to your inquiry within 48 business hours. 
5900 Monona Drive, Suite #102, Monona, Wisconsin 53716